Concepcion Iloilo: Bulubudiangan, Agho and Chico Islands Pack an Attraction that Could Rival Islas Gigantes
It's Northern counterpart --- Islas Gigantes --- may be more popular but the islands of central Iloilo in the town of Conception packs an attraction that I find far more beautiful than that of the former. Yes, I like it better here. The island group consisting of Bulubudiangan, Agho and Chico and Bagosipol are to die for.
Shoutout to
Lakwatsero
and my friend Francis off
www.coyxxx.com
for their blogs on this place. We were initially skeptical to leave our comforts in Iloilo City but we finally managed to get our asses here thanks to the confidence we got because of their write ups.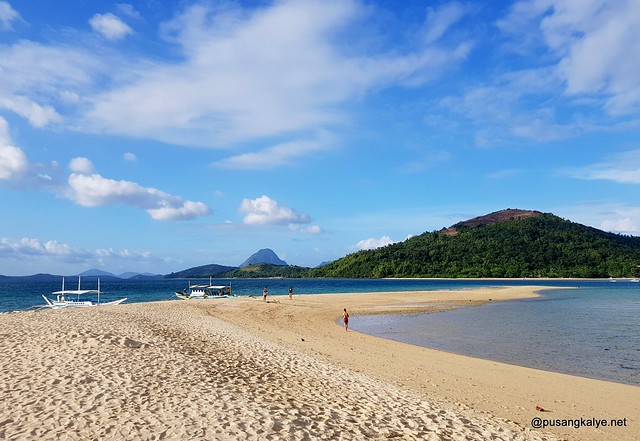 How We Got To Concepcion Iloilo
Conception Iloilo is actually located at the central section of the province if you are to consider Iloilo City and Carles ( Islas Gigantes) as reference points. It is a good 2.5 hrs bus ride from Iloilo City, one that is not stressful at all because the flow of traffic is smooth and continues. Thanks to a good road network and the absence of big towns along the way that slows down traffic.
1. Go to Ceres Bus Terminal. Ride the bus with the signage "Concepcion" (Sara) for around 110 pesos fare.
2. Register the local Tourism Office of Concepcion town.
3. They will assign a boat that you can rent for 1,500 php one way.
PS: Kudos to Ceres Bus Transport for the impressive terminal (exclusive to Ceres) they put up for trip that are North-bound including Roxas City and Caticlan ( Boracay).
Concepcion is so ready to take a slice of the tourism pie to the point that I feel that they are going for the kill. The reason why they want you to register at the Tourism Office is so that you will avail of the boats they sanction. Whilst rates are standard --1,500 php -- I find that really expensive if you are a group of two just like in our case. And take note, 1,500 is only good for taking you to the island where you want to camp overnight, one way! Another 1,500 is for the island hopping tour. Quite a ripoff. So the best advice is to go in a group of at least 10 pax. That way you can save a lot.
And there is no going around this rate if you are staying overnight because even if you arrive early in the morning and go straight to island hopping (1,500php) , you will have a problem going back to the mainland the next day. That means you will still have to charter another boat for another 1,500 php. Same thing.

PS: I asked Bulubudiangan Island as for their boat rates and it is also 1,500 php for island hopping but you have to add 1,000 php for yopu to be taken back to the mainland. wtf!
Taking cue from some who have been here, we didn't go to Tourism Office. We went straight to the port and asked some locals if we could hitch a ride with them. There is a boat bound for Tagubanhan Island and they agreed to drop us at Bulubudiangan Island. They had to take a little detour so we paid around 500 php for the ride. It is the same boat that I contacted for island hopping the next day which costed us 1,800 php including the ride back to the mainland. this is not really advisable for safety reasons (say, you are not registered with the tourism office so they cannot account on you in case of sea accidents) but we took the gamble anyway. And it was fun. We had amazing time in the islands and at the same time made friends with the locals.
Overnight at Bulubudiangan
There are two islands where you can stay overnight --Bulubudiangan and Agho -- both already have basic facilities for a comfortable enough stay like open cottages, restrooms,huts, freshwater and a sari-sari store. They have generator which runs until 10:00 pm which I find very helpful for charging gadgets. A fan is provided in the room so you can take advantage of that as long as the generator is on.
We told the island caretaker that we prefer pitching a tent (rent) as it is cheaper at 500 pesos but they told us we can stay in one of the hut accommodations instead for the same price. I heard they were fully boooked the day before ( Saturday) and us coming on a Sunday and staying overnight proved to be an advantage.

We opted Bulubudiangan because we wanted to spend more time on its sandbar which is really beautiful in the afternoon before sunset and its tidal flats very striking on sunrise.

Agho Island
The boat we contacted arrived at around 8:00 am. By that time, we already had breakfast and had all our stuff prepared to move out and hop to the other island namely Agho, Chico and Bagosipol. It took us 30 minutes or so to Agho where we stayed a while. The island looks stunning even on approach from the boat. It was end of March so the weather was perfect. Up close, the sand is powdery white and fine.

I noticed that there are also some hit accommodations here. There is also a volleyball net set up. That made me think we should have stayed here as I love beach volleyball and the island also looks homey. But the island was rather deserted unlike in Bulubudiangan where a few visitors come and go. For the entire duration were here we were the only tourists. We had the whole beach for ourselves.

What I love about Agho is that you get an uninterrupted view of the imposing and picturesque mountain in Pan de Azucar which makes for a postcard perfect shot. The swimming area is also nice, a few rocks scattered on thye seafloor but the water is really very clear it we enjoyed swimming here. It was another perfect spot to done my superman cape. yay!


Chico Island
And then there is Chico island, a small private island with a small white sandy beach and bordered by a rocky section which reminds me a bit of Guyam Island in Siargao.Despite that, the sand of the beach here is really fine, even finer than both Agho and Bulubudiangan. I heard that on low tide, the water gets too shallow that you can walk all the way to the nearby island of Bagosipol which also has a beach with a sandbar.

The owners were here during our visit and we got to chat a bit with them when they collected our money for entrance fee which is 25 pesos per person.. And the lady also said she owns the beach in Bulubudiangan so since we planned to go there next, she also collected another 50 pesos and told us that if somebody approach us in the other island to collect, we just tell the person she already collected our fee.
This was our last stop for the island hopping tour and my least favorite both for the beach and the experience. It is still nice here but Agho and Bulubudiangan certainly set the bar high. Since it was our last stop, we, including our two boatmen who are locals in one of the island groups in Concepcion all went for a swim.
And then a man in his late 40's came with a bunch of kids in their school uniform. We watched them approaching forming a long line by the beach as if they were to mob us. The kids soon disappeared with only the old man talking to ask asking for our entrance fee. So I said that the owner who is in Chico Island at that time already collected the fee and we just have to inform him to consult with her if we really did pay. And then he started complaining that we have to pay separate for this beach including for our boatmen because they were also swimming. He said we should have paid to him because he is the real owner, and the one who collected our fee (her sister) is already married is not the real owner anymore because she already bears her wife's surname. Ang labo diba? A classic example of sibling rivalry only for a small amount of money. And we kept explaining to him but he kept telling us the same thing. I think he was drunk at that time so it was pretty difficult to make him understand. I was a bit annoyed to be honest but it did not stop us from enjoying our time here. We had a good time swimming to our our heart's delight even if it was noontime and scorching hot before we finally decided to go back to mainland and call it a day.
Except for that very very minor annoyance, our overnight stay at Bulubudiangan island and island hopping to Agho, Chico and Bagosipol island was nothing short of awesome. I highly recommend this place to anyone who wants to enjoy sheer beauty and memorable island experience. Indeed, the islands in Concepcion Iloilo could give Islas Gigantes a run for the money!
Additional Tips
1. I don't encourage my readers to do as we did not going through tourism office and contacting a local boat to take us to the islands, but if you want to do it, why not! Travel at your own risk. It is part of the fun. Make sure though that you talk to your boatman and ask them if it safe as I heard some people form Tourism office do check from time to time if boats taking tourists to the islands are registered with them or have permit to transport guests.
2. Sara is the next big town to Cenception and the nearest where you can withdraw money via atm so make sure you bring enough cash before setting off for the islands.